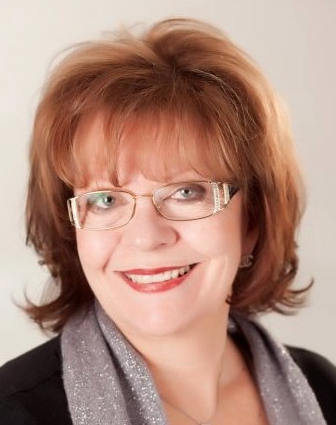 I specialize in representing my clients in the purchases and sales of single-family residences and income property within the cities of Oklahoma, Oklahoma City, Moore, Bethany, Yukon, Mustang, Newcastle, Blanchard, Tuttle, and Midwest City. I keep current of all transactions in these areas, and I'm also very knowledgeable with the local building codes.
I feel like I was totally born into the profession of Real Estate. My first memories are of a pink stucco house with Open House flags flying over my play pen. Yes, I was a Real Estate kid! My mom, dad, sister, aunt, niece and now my son, oldest daughter, and son-in-law are all one in the same...REALTORS! All are highly successful, caring, and customer service conscientious. I was taught at an early age that there are many licensed Realtors to share business with, but the only competition you are up against is yourself.

I continually update my knowledge, I seem to always find a way to solve the problem and most of all, I love every minute of the transaction.

My three children have been brought up with the irregular hours of the business, and my family has found a balance of close loving and living even though dinner may not be until 10:00PM. They each became great cooks at an early age.

I sincerely believe that my profession is not to sell a home but to act as counselor, tour guide, order taker, and sometimes even mom so that your home buying/selling experience takes the least amount of time, considering the best market price with the least amount of hassle possible. I put a lot of my time, energy, and knowledge in each transaction...whether it's $5,000 or $500,000.

My educational background is accounting, real estate, property management, and motherhood.

I truly believe that purchasing or selling a home is an important part of you and your family's life and I have made a personal commitment to fulfilling the customer service ethic no matter what. I'll become one of your"best friends" in real estate.

Thanks for your time!